Version
Download

22

File Size

4.00 KB

Create Date

October 16, 2017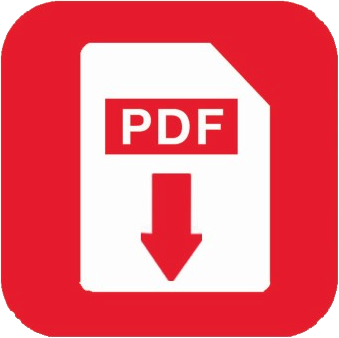 Download Abstract Book 
S. No

Volume-2 Issue-3, November 2017, ISSN: 2394-367X (Online)




Published By: Blue Eyes Intelligence Engineering & Sciences Publication Pvt. Ltd.

Page No.

1.

Authors:

Latifa Faouzi

Paper Title:

Monoid Algebras and Application

Abstract: Algebras as, free algebras over posets, upper-lattice Boolean algebras and semigroup algebras can be viewed as F2-algebras over a monoid or a quasi-monoid. This paper deals with this notion.


Keywords: Monoid Algebras, Quasi-Monoid Algebras, Boolean Algebras, Tail Algebras, Upper-Lattice Algebras, Free Algebras Over Posets, Interval Algebras.


References:

[Bo] N. Bourbaki: Eléments de mathématiques, Algebra, Chapitres 1-3, Hermann, 1970.

[Br] R. Brauer : Representations of Finite Groups, Ch 6 in lectures on Modern Mathematics, vol. 1, Ed T.L. Saaty, Wiesley   and Sons, 1963.

[BPZ] M. Bekkali, M. Pouzet and D. Zhani: Incidence structures and Stone-Priestley duality, Ann. Math. Artif. Intell., 49, 200, pp 27-38.

[BZ1] M. Bekkali and D. Zhani:Upper semi-lattice Algebras and combinatorics, Set Theory, Edited by J. Bagaria and S.

Todorcevic, Centre de Recerca Mathematica, Barcelona, 2003-2004, Trends in Mathematics, Birrkausser Verlag, 2006, pp 29-54. Pagebackref 1, 2, 11, 13, 14.

[BZ2] M. Bekkali and D. Zhani:Tail and free poset algebras, Rev. Mat. Complut. 17 (2004), no. 1, pp 169-179. 06A12 Pagebackref 1, 2, 11, 13, 14.
[BR] R. Bonnet and M. Rubin: On poset Boolean algebras of scattered posets with finite width. Arch. Math. Logic 43 (2004), no. 4, pp 467-476. MR2060395 (2005e:03142) .

[BLK] R. Bonnet,L. Faouzi and W. Kubis: Free Boolean algebras over unions of two well orderings. Topology Appl. 156 (2009), no. 7, pp 1177-1185. MR2501993 (2010d:54046).

[BAKR] R. Bonnet, U. Abraham, W. Kubi_s and M. Rubin: On poset Boolean algebras. Order 20 (2004) pp 265-290. MR2064050.

[CP] Chakir and  M. Pouzet: Infinite independent sets in distributive lattices, Algebra Universalis,  53, 2005, pp.211-225.
[E]  E. Evans: The Boolean ring universal over a meet semilattice, J. Austr. Math. Soc., 23, 1997, pp.402-415.
[H1] L. Heindorf: Boolean monoid rings and exponential of compact zero-dimensional spaces, Math.135, 1990,  pp.93-96.
[H2] L. Heindorf: Chains in Boolean algebras, f. math. Logic und Grundlagen d. Math., 37, 1991, pp.93-96.

[J] N. Jacobson: Basic algebra Freeman and Co, Second Edition, 1989.

[K] S. Koppelberg: Handbook on Boolean Algebras, Vol.,1, Ed. J.D. Monk, North Holland 1989.

[KM] S. Koppelberg and J. D. Monk: Pseudo-trees and boolean algebras, Order, 8, 1992,359-374.

[L] S. Lang: Algebra, Addision-Wiesley Pub, 1970.

[Monk] D. Monk: Cardinal Invariants on Boolean Algebras, Second Revised Edition. Progress in Mathematics Volume 142 (2014) ISBN: 978-3- 0348 -0729-6 (Print) 978-3-0348-0730-2 (Online) Pagebackref: 1, 2

[S1] J.-P. Serre : Linear Representations of Finite Groups, Graduate text inMathematics, Springer Verlag, 1977

[S2] J.-P. Serre: Représentations linéaires des groupes finis, Hermann, 1998 (5ème édition).

[R] L. Rowen: Ring Theory, vol. 1 and 2, Academic Press Inc., Pure and Applied Math., 1988.

2.

Authors:

Divya Sanganabhatla, R. Shyam Sunder

Paper Title:

H.Pylori Related Peptic Ulcer Disease–Overview

Abstract: H. pylori are spiral-shaped bacteria that grow in the digestive tract and have a tendency to attack the stomach lining. H. pylori infections are usually harmless, but they're responsible for the majority of ulcers in the stomach and small intestine. H. pylori are adapted to live in the harsh, acidic environment of the stomach. These bacteria can change the environment around them and reduce its acidity so they can survive. The shape of H. pylori allows them to penetrate your stomach lining, where they're protected by mucus and your body's immune cells are not able to reach them. The bacteria can interfere with your immune response and ensure that they're not destroyed. This can lead to stomach problems .These are diagnosed by various tests clinically. After H. pylori is identified in patients with gastritis or a peptic ulcer, the standard procedure is to eradicate the bacterial infection and allow the ulcer to heal. The typical therapy is a one week "triple therapy" consisting of a proton pump inhibitor such as omeprazole and the antibiotics clarithromycin and amoxicillin. There have been different varieties of the "triple therapy" that have been developed. Some varieties may use a different proton pump inhibitor such as pantoprazole or rabeprazole. They may also replace the amoxicillin with metronidazole for people who are allergic to penicillin. The new revolutions in therapy have made the treatment of peptic ulcers easier and have made it possible to cure the disease. In prior times only the symptoms were treated using antacids, H2-antagonists or proton pump inhibitors alone. Now further advancements have allowed for the treatment process to even decrease from 14 days to a possible 7-10 day treatment period. With advances in the efficacy of proton pump inhibitors a change in the patients diet is not even necessary.

Keywords: Quadruple Therapy; Stool Test; Triple Therapy; Urea Breathe Test.


References:

Ananthakrishnan N, Kate V. Helicobacter pylori: The rapidly changing scenario G.I. Surgery annual. Vol. 5. New Delhi: Byword; 1998. p. 1- 20.

Berning M, Krasz S, Miehlke S. Should quinolones come first in Helicobacter pylori therapy? Therapy Adv Gastroenterol. 2011;4(2):103–114.

Chey WD, Wong BC. American College of Gastroenterology guideline on the management of Helicobacter pyloriAm J Gastroenterol. 2007;102 (8):1808–1825.

Federico, A. G. Gravina ,A. Miranda, C. Loguercio, and M. Romano, "Eradication of Helicobacter pylori infection: which regimen first?" World Journal of Gastroenterology, 20, no. 3, pp. 665–672, 2014.

Ford AC, Delaney BC, Forman D, Moayyedi P. Eradication therapy for peptic ulcer disease in Helicobacter pyloripositive patients. Cochrane Database Syst Rev. 2006;19(2):CD003840.

Gisbert JP, Calvet X, O'Connor A, et al. Sequential therapy for Helicobacter pyloriJournal  Clin Gastroenterol. 2010;44 (5):313–325.

Gisbert JP, Calvet X. Review article: non-bismuth quadruple (concomitant) therapy for eradication of Helicobater pylori. Aliment Pharmacol Ther. 2011;34(6):604–617.

Matsumoto, A. Shiotani, R. Katsumata et al., "Helicobacter pylori eradication with proton pump inhibitors or potassium-competitive acid blockers: the effect of clarithromycin resistance," Digestive Diseases and Sciences, vol. 61, no. 11, pp. 3215–3220, 2016.

Noda., S. Noguchi, T. Yoshimine et al., "A novel potassium-competitive acid blocker improves the efficacy of Clarithromycin-containing 7-day triple therapy against Helicobacter pylori," Journal of Gastrointestinal and Liver Diseases, vol. 25, no. 3, pp. 283–288, 2016. 

Houben MH, van de Beek D, Hensen EF, de Craen AJ, Rauws EA, Tytgat GN. A systematic review of Helicobacter pylori eradication therapy—the impact of antimicrobial resistance on eradication rates. Aliment Pharmacol Ther. 1999;13(8):1047–1055.

Murakami, Y. Sakurai, M. Shiino, N. Funao, A. Nishimura, and M. Asaka, "Vonoprazan, a novel potassium-competitive acid blocker, as a component of first-line and second-line triple therapy for Helicobacter pylori eradication: a phase III, randomised, double-blind study," Gut, vol. 65, no. 9, pp. 1439–1446, 2016. 

Lanza FL, Chan FK, Quigley EM; Practice Parameters Committee of the American College of Gastroenterology. Guidelines for prevention of NSAID-related ulcer complications. Am J Gastroenterol. 2009;104(3):728–738.

M. Gerrits, A. H. van Vliet, E. J. Kuipers, and J. G. Kusters, "Helicobacter pylori and antimicrobial resistance: molecular mechanisms and clinical implications," Lancet Infectious Diseases, vol. 6, no. 11, pp. 699–709, 2006. 

Malfertheiner P, Megraud F, O'Morain CA, et al.; European Helicobacter Study Group. Management of Helicobacter pyloriinfection—the Maastricht IV/Florence Consensus Report. Gut. 2012;61(5):646–664

Moayyedi P, Talley NJ, Fennerty MB, Vakil N. Can the clinical history distinguish between organic and functional dyspepsia? JAMA. 2006;295(13):1566–1576.

Molina-Infante J, Pazos-Pacheco C, Vinagre-Rodriguez G, et al. Nonbismuth quadruple (concomitant) therapy: empirical and tailored efficacy versus standard triple therapy for clarithromycin-susceptible Helicobacter pylori and versus sequential therapy for clarithromycin-resistant strains. Helicobacter. 2012;17(4):269–276.

Rostom A, Dube C, Wells G, et al. Prevention of NSAID-induced gastro-duodenal ulcers. Cochrane Database Syst Rev. 2002;(4):CD002296.

Shichijo, Y. Hirata, R. Niikura et al., "Vonoprazan versus conventional proton pump inhibitor-based triple therapy as first-line treatment against Helicobacter pylori: a multicenter retrospective study in clinical practice," Journal of Digestive Diseases, 2016.

Suzuki, T. Gotoda, C. Kusano, K. Iwatsuka, and M. Moriyama, "The efficacy and tolerability of a triple therapy containing a potassium-competitive acid blocker compared with a 7-day, PPI-based low-dose clarithromycin triple therapy," The American Journal of Gastroenterology, vol. 111, no. 7, pp. 949–956, 2016. 

Shimoyama T. Stool antigen tests for the management of Helicobacter pyloriWorld J Gastroenterol. 2013;19(45):8188–8191.

Szajewska H, HorvathA, Piwowarczyk A. Meta-analysis: the effects of Saccharomyces boulardii supplementation on Helicobacter pylorieradication rates and side effects during treatment. [published correction appears in Aliment Pharmacol Ther. 2010;32(11–12):1408]. Aliment Pharmacol Ther. 2010;32(9):1069–1079.

J. Hwang, N. Kim, H. B. Kim et al., "Change in antibiotic resistance of Helicobacter pylori strains and the effect of A2143G point mutation of 23S rRNA on the eradication of H. pylori in a single center of Korea," Journal of Clinical Gastroenterology, vol. 44, no. 8, pp. 536–543, 2010.

Talley NJ, Vakil N; Practice Parameters Committee of the American College of Gastroenterology. Guidelines for the management of dyspepsia. Am J Gastroenterol. 2005;100(10):2324–2337.

Tandon R. Second national workshop on Helicobacter pylori: Consensus Statements Treatment of Helicobacter pylori in peptic ulcer disease. Indian Journal Gastroenterol 2000; 19:S37

Wu DC, Hsu PI, Wu JY, et al. Sequential and concomitant therapy with four drugs is equally effective for eradication of H pyloriClin Gastroenterol Hepatol. 2010;8(1):36–41.e1.

Sakurai, Y. Mori, H. Okamoto et al., "Acid-inhibitory effects of vonoprazan 20 mg compared with esomeprazole 20 mg or rabeprazole 10 mg in healthy adult male subjects—A Randomised Open-Label Cross-Over Study," Alimentary Pharmacology and Therapeutics, vol. 42, no. 6, pp. 719–730, 2015. 

Zou J, Dong J, Yu X. Meta-analysis: Lactobacillus containing quadruple therapy versus standard triple first-line therapy for Helicobacter pyloriHelicobacter. 2009;14(5):97–107.

3.

Authors:

Monal Singh

Paper Title:

Amino Acid Composition of Oyster Mushroom as Influenced by Zn, cu, Fe, and Pyrites Treatment

Abstract: Mushroom are nutritious food now a days popular in vegetarian dietary folklore. They are viable alternatives to food crops in millenium. They have been reported containing high nutritional and medicinal value.(1) In the present study two species of oyster mushrooms viz. Pleurotus florida and Pleurotus sajorcaju have been studied for the nutritional parameters as influenced by Zn, Cu, Fe, and pyrites treatment. The substrate and mixture of all the elements gave the maximum amino acid composition in oyster mushroom. Best results for essential amino acid were obtained with substrate and Pyrite treatment. P. florida gave higher value of amino acid composition than that of P. sajorcaju(2)

Keywords: Essential Amino Acid, Pyrites.


References:

Pandey, G. and Singh, V.K.; (1978). A note on concept of mushroom in ancient India. Indian Mush. Sci. 1 : 383-388.
Jandaik, C.L.; (1976). Trace element nutrition of mushroom Pleurotus sajor Caju. (Fr.) Singer. Curr. Sci. : 45 - 605.

Oyster mushroom cultivation Mumbai University 04 Nov. 2012

Jandaik, C.L. (1976). Trace element nutrition of mushroom Pleurotus Sajorcaju (Fr.) Singer. Curr. Sci. 45 : 605

Food and Agriculture organisation (1973). Energy and Protein requirements. Report of a joint FAO, WHO adhoc report committee. Food Nutr. Meet. Rep. Ser. No. 52 Food Agric. Organ. U.N. Rome.

A study on chemical composition. Thesis CSJM Univ. 2002. Monal Singh.

Chukovery Nalini Devi, An assessment of the potential of locally availables substrate materials. Faculty of Agriculture - 2009-2010.
https://ijbsac.org/wp-content/uploads/2017/09/IJBSAC-BG-1-300x218.png
0
0
IJBSAC Journal
https://ijbsac.org/wp-content/uploads/2017/09/IJBSAC-BG-1-300x218.png
IJBSAC Journal
2017-10-16 10:07:36
2020-03-19 10:08:30
Volume-2 Issue-3